RevOps Reinvented
Unlock Success With WORQFLOW
At WORQFLOW, we provide best-in-class expertise on HubSpot Configuration and Onboarding, Performance Marketing, Sales Enablement, and Revenue Operations. Our team of specialists focuses on two things: Strategy and Data. Not only do we offer the strategic roadmap, but we offer the execution and analysis to ensure that the strategy is driving results.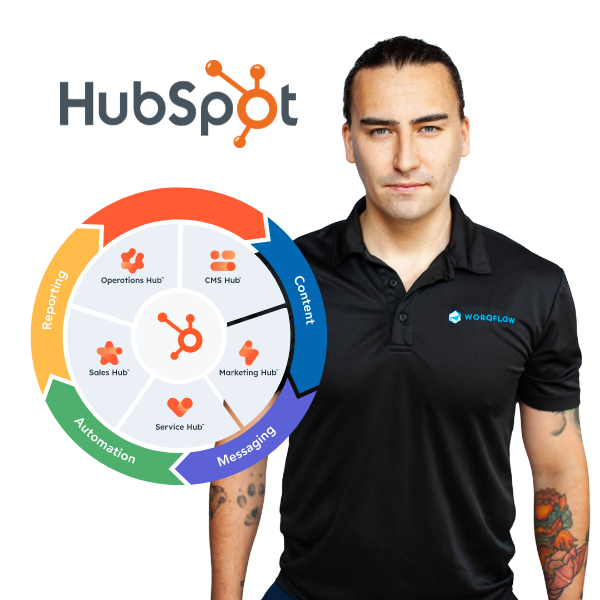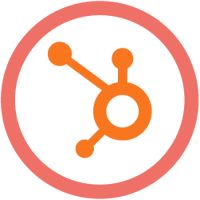 CRM HubSpot Configuration
As a Diamond Tier HubSpot Solutions Partner, we know the ins and outs of HubSpot. In fact, WORQFLOW has onboarded and configured over 300 HubSpot accounts to date. We focus on configuring the account to fit your business needs and leverage HubSpot's native tools to optimize your CRM, Marketing, Sales, and Customer Service Teams.
We can help you with the following:
Organize your operations with a custom HubSpot setup
Never miss a beat with a complete data migration to HubSpot
Build Custom Integrations between HubSpot and other systems
Train up your team on HubSpot to keep your business running efficiently
Automate your processes and journeys from start to finish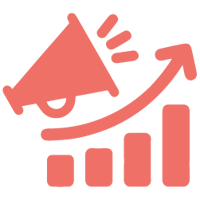 Performance Marketing
Convert leads, spread brand awareness, and nurture your users with our tried and true performance marketing strategies. Align your marketing channels cohesively in your customer journey to gain a deep understanding of how to target your ideal buyer on the right platform. Let's optimize your marketing strategy to turn leads into customers!
We can help you with the following:
Developing and executing a comprehensive marketing strategy
Creating and managing campaigns across various channels (email, social media, pay per click, search engine optimization, etc.)
Measuring and optimizing your marketing performance
Generating and qualifying leads for your sales team
Building and maintaining your brand reputation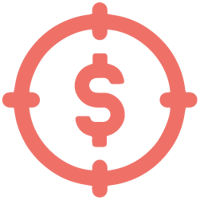 Revenue Operations
Every day your Sales, Marketing, and Support teams are producing actionable data. Are you using that data to improve your revenue-driving channels? We can help. With a focus on optimizing people, platforms, and processes, we build data-driven strategies that drive quicker and greater revenue for your organization. We track every interaction taking place across the journey, and that data fuels improvements in digital marketing, SEO, Sales, and Customer Success.
We can help you with the following:
Auditing and improving your customer journey
Analyzing and driving revenue from the most profitable channels
Aligning your Sales, Marketing, and Support teams around common goals
Implementing best practices and processes for revenue generation
Analyzing and leveraging data to make informed decisions
Increasing customer satisfaction and retention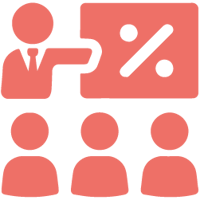 Sales Enablement
Boost your sales performance by targeting the best prospects and equipping your sales team with everything they need to win. WORQFLOW will identify and eliminate bottlenecks in the sales process and provide messaging and assets that ensure your team is having the right conversations. With a focus on solutions based selling, our team of sales enablement experts can guide your sales reps on how best to position value propositions, implement target messaging, and reduce friction in the sales cycle.
We can help you with the following:
Developing and delivering sales training and coaching
Creating and optimizing sales scripts, templates, and playbooks
Designing and implementing sales incentives and compensation plans
Setting up and managing sales tools and CRM systems
Comprehensive sales analytics to understand sales rep and pipeline performance
Generating and nurturing sales leads and referrals
WHY CHOOSE US
What Sets Us Apart?
Extensive Track Record
With over 300 HubSpot accounts successfully onboarded and configured, we have extensive expertise in promoting and enabling growth for companies of various sizes and sectors.
Customer-Centric Approach
We put you and your success first. In addition to offering committed assistance and individualized solutions to match your changing needs, we place a high priority on establishing long-lasting relationships with our clients.
RevOps Mindset
WORQFLOW approaches your business as if it were our own. While we offer a variety of marketing services, we also provide a wholistic approach to supporting your business' goals and needs through marketing. With our experience, our team builds a strategic and scalable foundation for your business.
Expert Team
WORQFLOW is made up of a team of 15+ HubSpot Solutions Architects, Performance Marketing Strategists, and Revenue Operations Experts. Our team of specialists is dedicated to getting to know your company and providing you with solutions that have the greatest possible impact.
What Our Clients Are Saying About Us
WORQFLOW has been the single greatest partner with which we've ever worked. Implementing HubSpot and taking advantage of the full capabilities of the CRM was going to be a daunting task on our own, so we turned to WORQFLOW to shepherd the process for us. Chris was able to understand our business and what we would need from the CRM to make it function in the way that would benefit us the most. He was able to do everything we asked for and more, including being able to suggest best practices that we hadn't thought of, introduce us to programs that would help us better manage our business, and implement everything that we could have ever hoped for. I couldn't be happier that we got a chance to work with WORQFLOW and if you get a chance to work with Chris you'll be delighted to write the same review you just read.
Jamie Pastore, Go Farm Yourself
I have used multiple HubSpot agencies over the years and I have never received the level of expertise and service that WORQFLOW provides. I could not be happier in this partnership and that level of satisfaction is felt by every member of our executive, sales, marketing, and customer success team that WORQFLOW has touched. From Rev Ops to Marketing - WORQFLOW is my go-to partner now and in the future.
Scott Sapire, Insync AI
We came to WORQFLOW needing help with the imposing task of transferring hundreds of thousands of records from our old CRM to HubSpot. We had gone through many CRM's prior to the switch and had some extremely messy data. WORQFLOW's team worked really hard to clean our data, build workflows and processes and generally improve the way our team works within the CRM to optimize efficiency and productivity. We liked working with them so much we expanded their role to sales enablement and they are now taking over our email and social marketing efforts. They have a very dedicated and smart team and from my experience with other CRM integration specialists, it was night and day!
Theo G., The Show Producers
WORQFLOW has been fabulous to work with. We've been in business for 15 years and have worked with Salesforce (12 yrs) and Zoho (3 years) and recently switched over to HubSpot. We were very nervous about switching. However, WORQFLOW has made this transition SO SO easy. Everything from handling the programming/development, to working with all of my employees to make sure they felt comfortable with deployment, to helping us create amazing WORQFLOW's (pun intended) that help us with sales/marketing emails. These guys really know their stuff and I highly recommend them. They also care about getting the job done vs Nickle and diming you on every minute they spend on your account (that's tough to find). Work with them, you'll be very happy that you did.
Zachary Lezber, Small Business Expo
Let's Get Started
Are you ready to take your business to the next level? Contact us today to schedule a consultation and learn how we can help you achieve your business goals.